Quiz #35: Which Broadway Character Are You?
I'm a big Broadway fan, so this looks like fun....


MY RESULTS:

Take the quiz:
"Which Broadway character are you? "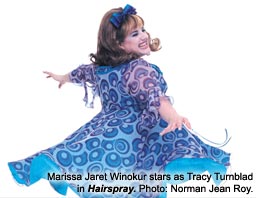 Tracy Turnblad
you are a big girl, with big hair and a big heart! Your greatest passion is dancing and luckily the Corny Collins show lets you live your dream! You stand up for what you believe in, and are awarded with the man of your dreams!
I can live with that.